BASKETBALL FOR YOUNG & ADULTS (ages 11-16 years)                        All Abilities Welcome! 
Do you like to play basketball or looking to try a new sport? Join our new basketball team, learn basketball skills like basketball dribbling, footwork, defense, team play, and have un friendly indoor games.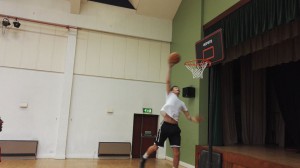 Providing  a Mix of Basketball coaching with fun skills sessions and friendly  tournaments.
Every Monday from 5PM-6PM
Venue , Bromley URC, 20 Widmore Road, Bromley, BR1 1RY
For only £1 per session
All sessions are led by qualified coached, all first aid trained and DBS checked.
To Join the team, please call on Tel 0203 583 3005 , Mob 0795 074 6544, email us at: info@lwfci.org.uk
Basketballs are provided, just bring your basketball shoes and join in! For more info, visit our website www.lwfci.org.uk